About Us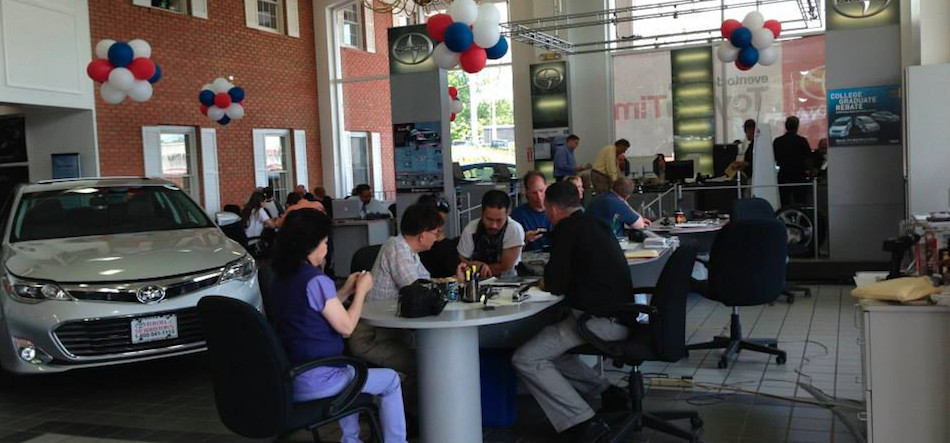 Our Toyota dealer in New Jersey has been family owned and operated since 1976, but our history goes back even further to 1962 when Arnold Brauer opened his first Ford dealership in Madison, NJ. Arnold spent his youth helping out at his father's Graham Paige dealership, so it isn't tough to see that we know a thing or two about building relationships and fostering loyalty.
Since Toyota of Morristown opened over 40 years ago, our staff has continued to work hard to provide our customers with the personalized care that they deserve. We recognize the loyalty that we receive from our customers, and we strive to return it in kind.
Of course, we also do all that we can to give back to the community that's been so kind and welcoming to us for so many years. We're proud to be involved with a wide range of charities and organizations, including the DEBORAH Hospital Foundation, Toys For Tots, Marine Corps and Law Enforcement programs, Jazzfest, Little League Baseball, Youth Soccer, and WDHA's Kids Who Rock.
A History of Caring for New Jersey Toyota Drivers
While Arnold's business has since passed down to his son Jonathan Brauer, his legacy is alive and well. We still run things just the way he believed they should be. In his own words, our key to success is, "selling and servicing the best vehicles made and just as important, giving back to the community that supports your business."
We continue to embody that philosophy, stocking all of the latest and greatest new Toyota vehicles for New Jersey shoppers to choose from. Along with our selection of reliable pre-owned vehicles and our state-of-the-art service center, our new vehicle showroom makes us your one-stop destination for all things automotive.
No matter what your needs are, we're here to help you find exactly what you're after at Toyota of Morristown. To learn more, be sure to contact our New Jersey Toyota dealership online or to call our team directly at (973) 540-1111 today. We can't wait to help!