Common Questions When Buying a New Car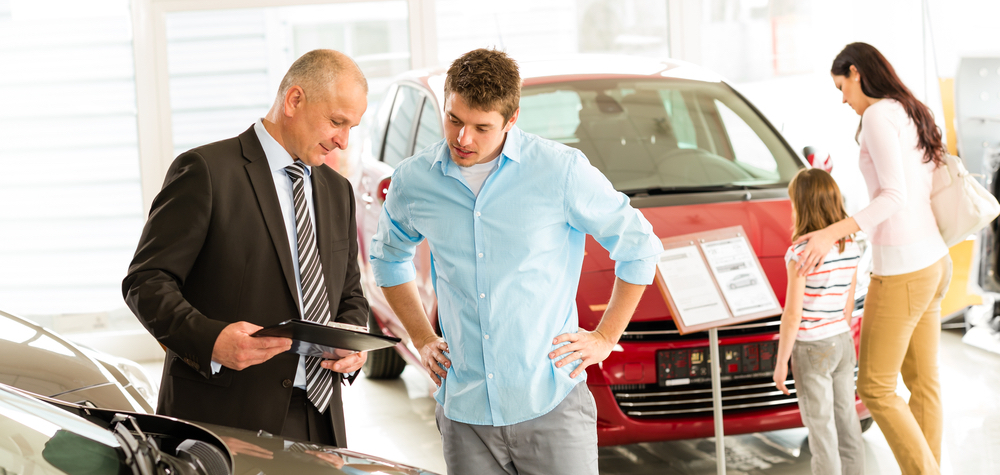 When you visit our Toyota dealership serving Madison to shop for a new vehicle, we know that you have plenty of questions to ask. We're here to lend a hand with our expert knowledge and experienced opinions to help you choose the perfect vehicle.
Of course, some factors boil down to your unique needs and preferences, so you'll have to ask yourself some questions, too, as you work toward making a decision. Fortunately, we're here to help make sure you're thinking about the right factors while deciding. Here are some questions you'll want to ask.
Do We Have a Car to Fit Your Needs?
Everyone is different, but if you tell us about yourself we can help you narrow things down. Tell us about the driving you usually do or would like to do, including what your commute is like and how many passengers you tend to have with you. Mention your hobbies and needs, too, and we'll help you find a vehicle with the passenger space, cargo room, and capability that you need!
Do You Need All-Wheel Drive?
New Jersey is home to plenty of great off-road areas, as well as rough winters. If you plan on braving the elements, an all-wheel drive vehicle might be a necessity. If you have a short commute or if you can work from home when the weather is bad, though, you might not need it.
What is Maintenance Like?
Toyota vehicles are built with dependability and longevity in mind, and a well maintained vehicle can last for a very long time. With that in mind, our team can let you know what the maintenance schedule is like so that you have a realistic expectation for your ownership expectation. We can also walk you through the benefits of the ToyotaCare program to see if it's something you might benefit from.
What Amenities are Available?
As you shop, you might see a vehicle that's close to what you want but missing a certain feature that you consider a must-have. In this case, be sure to speak up! Chances are that another trim level or package might better fit your needs, and our experts can point you toward the right new Toyota for you in our showroom near Madison.
At the end of the day, we have the same goal that you do: to see you in the perfect new Toyota! We're always here to answer your questions, so don't hesitate to contact us by calling (973) 540-1111. We can't wait to have you in for a test drive.
Sales Hours
973-540-1111
| | |
| --- | --- |
| Monday | 9:00 am - 7:00 pm |
| Tuesday | 9:00 am - 7:00 pm |
| Wednesday | 9:00 am - 7:00 pm |
| Thursday | 9:00 am - 7:00 pm |
| Friday | 9:00 am - 7:00 pm |
| Saturday | 9:00 am - 7:00 pm |
| Sunday | Closed |
Service Hours
973-753-2416
| | |
| --- | --- |
| Monday | 7:00 am - 4:30 pm |
| Tuesday | 7:00 am - 4:30 pm |
| Wednesday | 7:00 am - 4:30 pm |
| Thursday | 7:00 am - 4:30 pm |
| Friday | 7:00 am - 4:30 pm |
| Saturday | 7:00 am - 4:30 pm |
| Sunday | Closed |
Parts Hours
973-540-1125
| | |
| --- | --- |
| Monday | 7:00 am - 4:30 pm |
| Tuesday | 7:00 am - 4:30 pm |
| Wednesday | 7:00 am - 4:30 pm |
| Thursday | 7:00 am - 4:30 pm |
| Friday | 7:00 am - 4:30 pm |
| Saturday | 7:00 am - 4:30 pm |
| Sunday | Closed |