Our Remote Selling Process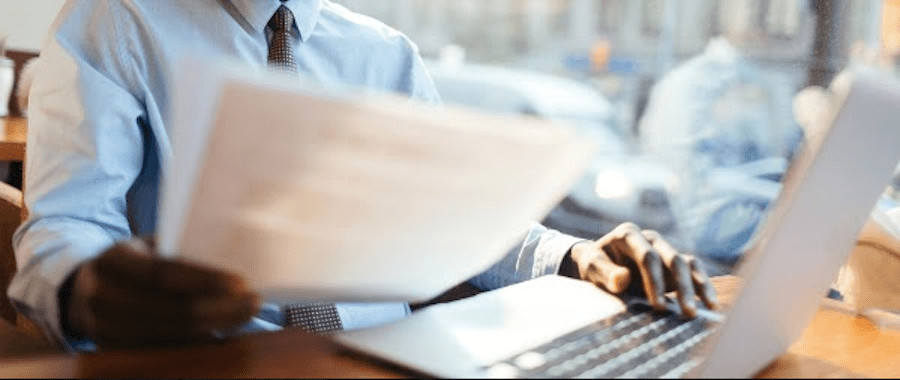 New Toyota Inventory
Are you in the market for a new vehicle but don't want to leave home and increase the risk of exposing your health outside shopping for one? Well, luckily for you, you couldn't have stumbled upon a better place! Whether you're searching for a new sedan, crossover, SUV, pickup truck, or minivan, our Toyota of Morristown dealership is here to help you acquire a new vehicle in the safest way possible. We've got our remote selling process down to a science here in New Jersey and while it may not be such a simple time in society, it couldn't be any easier to buy a new Toyota online!
How Does Our Remote Selling Process Work?
Step 2: Once you've located the car of your dreams, simply tell us which one caught your eye and if you would like, we could take you for a virtual test drive to show you what it's like to be behind the wheel of said vehicle.
Step 3: Allow us to help guide you through all of the paperwork online on our secure website.
Step 4: Once you've completed the paperwork, it's time to receive your new Toyota! Just let us know whether you would like us to deliver the vehicle directly to your home or if you would rather come to pick it up at our store in a curbside fashion.
0% APR Financing & Toyota Lease Specials
In addition to this incredibly convenient contactless service, we are also offering a 90-day deferred payment plan on all Toyota vehicles, a set of excellent lease specials, and 0% interest on new Toyota models such as the Camry, RAV4, and Tacoma! Below, you will find that we've provided you with a list of some of the new 0% APR specials we are currently offering here in Morristown:
2020 Toyota Camry: 0% APR for 60 months or a $1,500 rebate on 2020 Toyota Camry gas and hybrid models.
2020 Toyota RAV-4: 0% APR for 60 months or a $1,500 rebate on 2020 Toyota RAV-4 gas models.
2019 & 2020 Toyota Tacoma: 0% APR financing for 60 months or a $2,250 rebate on all 2019 Tacoma models and 0% APR financing for 60 months or $1,750 rebate on all 2020 Tacoma models (including TRD Pro models).
2020 Toyota Prius: 0% APR financing for 60 months or a $3,500 rebate on all 2020 Toyota Prius models.
Learn More From Toyota of Morristown
If you have any questions about our remote selling process, our excellent lease specials, 90-day deferred payment specials, or you would like to hear more about how you can get behind the wheel of a brand-new Toyota while making zero contact whatsoever with our dealership, please don't hesitate to contact us here at Toyota of Morristown today!
New Toyota Inventory
Sales Hours
973-540-1111
| | |
| --- | --- |
| Monday | 9:00 am - 7:00 pm |
| Tuesday | 9:00 am - 7:00 pm |
| Wednesday | 9:00 am - 7:00 pm |
| Thursday | 9:00 am - 7:00 pm |
| Friday | 9:00 am - 7:00 pm |
| Saturday | 9:00 am - 7:00 pm |
| Sunday | Closed |
Service Hours
973-753-2416
| | |
| --- | --- |
| Monday | 7:00 am - 4:30 pm |
| Tuesday | 7:00 am - 4:30 pm |
| Wednesday | 7:00 am - 4:30 pm |
| Thursday | 7:00 am - 4:30 pm |
| Friday | 7:00 am - 4:30 pm |
| Saturday | 7:00 am - 4:30 pm |
| Sunday | Closed |
Parts Hours
973-540-1125
| | |
| --- | --- |
| Monday | 7:00 am - 4:30 pm |
| Tuesday | 7:00 am - 4:30 pm |
| Wednesday | 7:00 am - 4:30 pm |
| Thursday | 7:00 am - 4:30 pm |
| Friday | 7:00 am - 4:30 pm |
| Saturday | 7:00 am - 4:30 pm |
| Sunday | Closed |